Ridgeland High School - Spring 2018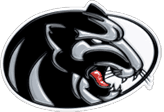 This course will prepare students who are members of the Ridgeland High School Chorus (Sinfonia and Chorale) for music they will be singing for the spring semester 2018. In this course, you will be able to access rehearsal files for each of the songs that you will be singing at the event.  For specific information on how to use the music player, please access the help files at Soundslice.com by going here.  Best of luck in learning your music!
All course materials are provided.  An Internet connection is required.