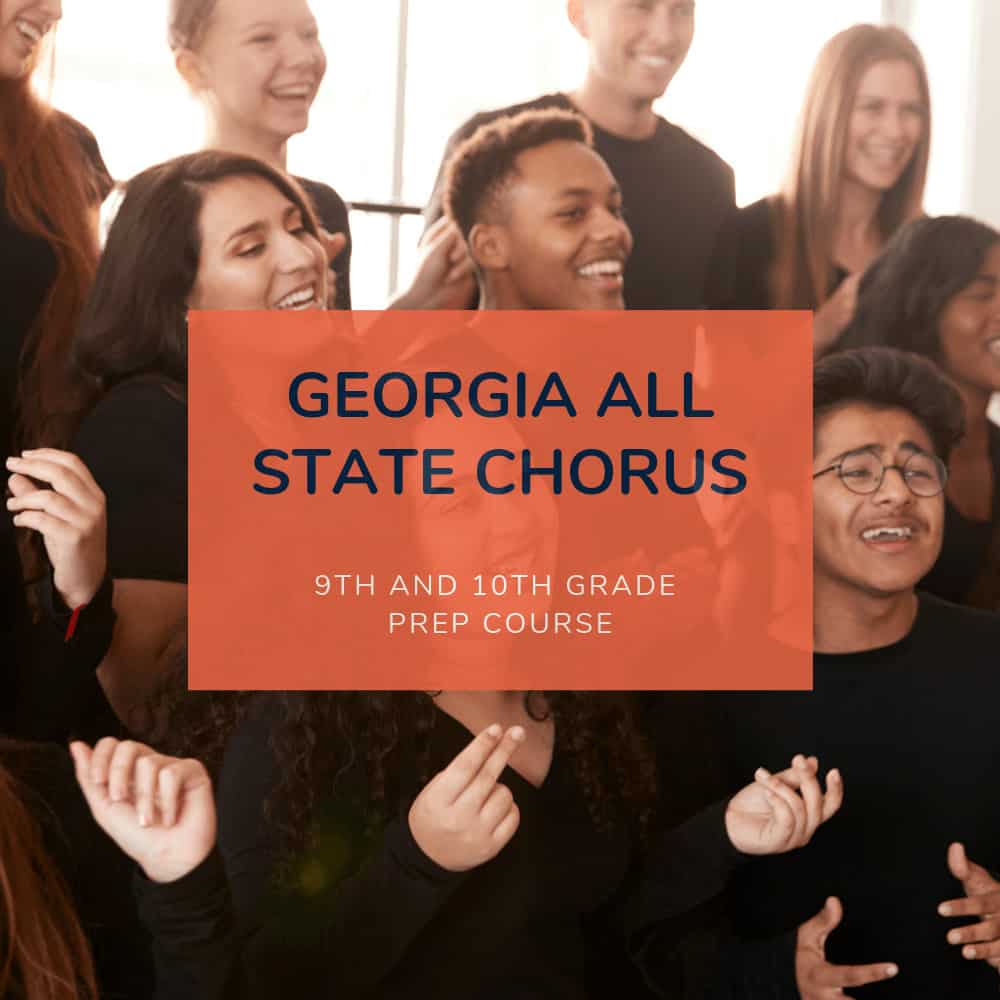 The Georgia All State Chorus Prep Course (Grades 9-10) is designed to prepare students in the 9th and 10th grade for the Georgia All State Chorus first audition. All components of the audition process are covered in this course:
Over 300 practice exercises are included with interactive content including video and audio. The course is designed to be self-paced and can be accessed on any device (desktop, tablet, or mobile).
All materials are available within the course. A connection to the Internet is required to access these materials.
Georgia All State Sight Reading